Yes 4G Mobile Internet Video: No SIM, use YesID on Multiple Devices
Yes is revolutionizing mobile internet services in Malaysia by using Yes ID instead of the normal SIM card. Yes ID is used to access the converged 4G services by Yes.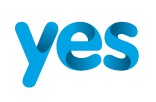 Watch the video below to learn how that works:
Check out Yes website.