How To Watch Astro Satellite TV in Your Car?
Most Malaysians are addicted to Astro satellite TV channels, be it dramas, movies, sports, news, documentaries or entertainment. Astro seems to have something that every TV viewer wants.
I love documentaries. I just cant get enough of them. All these knowledge seems to be so interesting and I can watch them for hours. Unfortunately, I don't have that many hours each day. I go to work and get stuck in traffic jam. I'm sure most Malaysians experience the same problem. Hours on traffic jam seems like loss of precious time doing nothing productive. And most of the time, people try to rush back home to watch their favorite show on Astro.
What if I tell you that it is possible to watch Astro in your car? YES, in your car on the road. Maybe you are imagining an Astro decoder on your car dashboard and the normal Astro dish stuck on your car roof. No! You can't use the normal Astro dish in your moving car as it has to point to the same location to the sky to receive TV signal.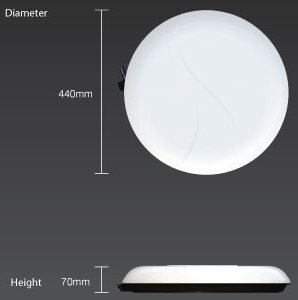 What you need is an antenna which can automatically adjust and point to the satellite while you are driving. I found that there is such antenna being sold in Malaysia and it's called "SelfSat in-motion Satellite Antenna". This antenna uses automatic signal tracking system with embedded motor and gyroscope.
According to SelfSat website, you need to subscribe to Astro the normal way. To use in car, they have a wiring diagram to use Astro decoder in the car. And you need to replace the normal satellite dish with SelfSat Antenna. This antenna looks like a flat round ceiling light turned upside down.
The diagram below shows how the SelfSat antenna and Astro dish can be setup in your car:

Watch the advertisement video below to understand more about SelfSat antenna usage in car.
Now, imagine you are driving back to hometown for holidays which probably takes a few hours. You and your family can enjoy Astro shows throughout the journey. No more boring trips even if you get stuck in the famous holiday season highway jams.
The whole concept sounded so good until I got to know the price of SelfSat antenna.. and I can't afford to fix it on my car only to find it ripped off from my car roof by thief due to the antenna's high price.
Check SelfSat's official website for details.
Check SelfSat price at MaxAudio.
If you would like to get updated with information like this whenever I post them, please subscribe here by RSS or Email.