Radheys Heavenly Delights – Opening Promotion of Vegetarian Restaurant in Kuala Lumpur, Malaysia
Radhey's Heavenly Delights is a new restaurant offering fine vegetarian cuisine. Radhey's Heavenly Delights is located at Old Klang Road in Kuala Lumpur, Malaysia. Radhey's Heavenly Delights menu includes traditional and contemporary dishes to meet the needs of guests from all walks of life. Traditional/ Signature Indian dishes, Exotic Asian flavours, Western favourites are amongst their delightful and exciting offerings for a new dining experience…the Vegetarian way!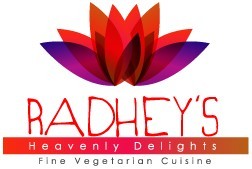 This is the Promotion email I received:
The day has come when Radhey's Heavenly Delights is opening it's door to welcome it's esteemed customers. For our Grand Opening we are offering 30% off on Lunch Buffet and 20% off on Ala-Carte orders.

Lunch buffet includes sumptous array of welcome drink, Biryani Rice/ Pulao, Steamed Rice, Daal, Sambar, Paneer delicacy, Vegatable, Italian Pasta, Salad/ Raita, Fruits, Dessert, Achar, Papad and Chutney and best of all it is ALL YOU CAN EAT buffet.

Radhey's Ala-Carte menu boasts of Combos from North & South India, Chinese, Sandwiches, Starters from India, Italy and Mexico, Chaats from Delhi and Mumbai, Salads for light eaters, Soups to tantalise your taste buds, wide array of North Indian curries, Tandoori items, Temptations from South India, Pastas, Pizzaz, Sizzlers and more………

Come and experience the International vegetarian cuisine at Radheys Heavenly Delights that will change your perpective of vegetarian cuisine.

Location of Radheys Heavenly Delights
Find Radheys Heavenly Delights in Google Maps.
Radheys Heavenly Delights Contact Details
For further details/reservations, contact:
Radheys Heavenly Delights
23-1, 3rd Mile Square,
151, Old Klang Road,
Batu 3½, 58100 Kuala Lumpur,
Malaysia.
Tel: 03-7984 4001
Fax 03-7984 5001
Email: info@radheys.com.my
Website: www.radheys.com.my