Back To Blogging After a Very Long Break!
I have been away from the blogging world for almost one year! My blog and websites content have been stagnant all these while and I'm sure many readers were wondering why.
I used to be in Malaysia and now I have migrated out of the country. 2011 saw me preparing for the migration and at the end of that year I migrated with my family. And it took a number of months to get settled in the new country and I still feel that there are more tasks to go before I can get life going on as usual.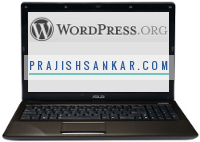 Since beginning of 2012, I tried my best to start updating my blog and websites but due to many challenges of settling in a new country, I was totally exhausted.
Finally, in October 2012, I managed to find time to update and standardize my blog and websites. I have updated to a simpler and cleaner WordPress theme. I stripped off all the unnessary plugins and left the required ones. And now I am ready to blog again!
This is my first blog post after my long break! And there are more interesting posts coming soon..
Be the first to know when I post new information in this blog: Subscribe to PrajishSankar.com by Email (Don't forget to click the subscription activation link in your email)